Are you ready to take advantage?
Global industrial firms hold billions of dollars in idle surplus properties. Also known as redundant properties, surplus properties are owned or leased, vacant, or operational buildings. For instance, a company may need to relocate an automotive manufacturing plant, shut down an outdated oil and gas refinery or consolidate operations.
Surplus properties can expose an organization to enormous financial, social, reputational and political risk. With the industrial real estate market booming in western economies, there has rarely been a better time to dispose of surplus properties. To take advantage of these ideal market conditions, firms need to have right strategic approach.
Arcadis set out to discover what differentiates these more progressive forms and why they succeed where others struggle.
These firms' surplus property portfolios range in number from dozens of assets across a limited geography to thousands of properties spanning the globe and equate to a total book value of approximately $2 billion (USD).
From the survey, we reveal 10 key findings for how companies approach surplus properties. We also provide six recommendations businesses need to implement now to take advantage of the current robust industrial property market.
Would you like to participate in the next Surplus Property Disposal Benchmark Survey?
Provide your contact information and we'll make sure you're included
10 Key Research Findings
The state of surplus property disposal today
Our research reveals 10 key findings on how companies approach property disposal.
A centralized corporate function led by a real estate group is used to drive surplus property sales
Property disposal is predominantly driven by financial considerations
Environmental liability is relatively low
Internal company barriers impede disposal
Property disposal is not a high priority for executive leadership
Individual transactions are favored over portfolio sales
One-third of firms do not have well-defined disposal plans
Remediating and selling property is favored over redevelopment
Annual carrying costs of maintenance and operations are relatively high
Taking Advantage
Our Perspective
Based on the results of this research, our experience in assisting clients in disposing of their surplus properties, and the current robust industrial property market, we strongly believe that now is an ideal time to sell redundant property. To take advantage, businesses can implement the following six steps:
Elevate the issue to the executive level or C-suite
Making the topic of surplus property disposal a routine agenda item for top executives results in swift action and leads to large financial and social benefits.
Empower a senior leader with the authority to dispose of surplus property
The absence of a single, clear authority often leads to internal politics and infighting that prevent timely and effective decision-making.
Set a clear divestment plan with an exit strategy
Successful firms develop clear strategies for the disposal of the bulk of their surplus properties with a well-defined endpoint, normally not more than five years.
Adopt a portfolio strategy
Selling surplus properties solely on an individual basis, rather than in portfolios, is slow and costly. In contrast, the transaction cost of a portfolio is relatively low, and owners can bundle low-value properties with higher-value assets.
Sell environmentally contaminated property
Progressive firms are successfully selling contaminated surplus properties with few legal or financial problems.
Profit should not be the sole motive for surplus property disposal
When firms focus more on timely and effective disposal rather than on a simple calculation of profit, they are more likely to reduce their portfolios rapidly, lower total cost of ownership significantly, and enable leadership to focus on their core business.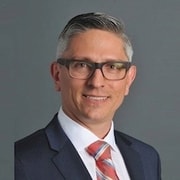 Connect with
Kurt Beil

for more information & questions.
Vice President, Enterprise Solutions
Contact Kurt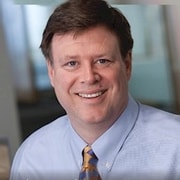 Connect with
Doug Mccoach

for more information & questions.
Doug Mccoach,

Vice President, Planning & Urban Design Contact Doug